The Essential Baby Diapers Guide in Malaysia 2018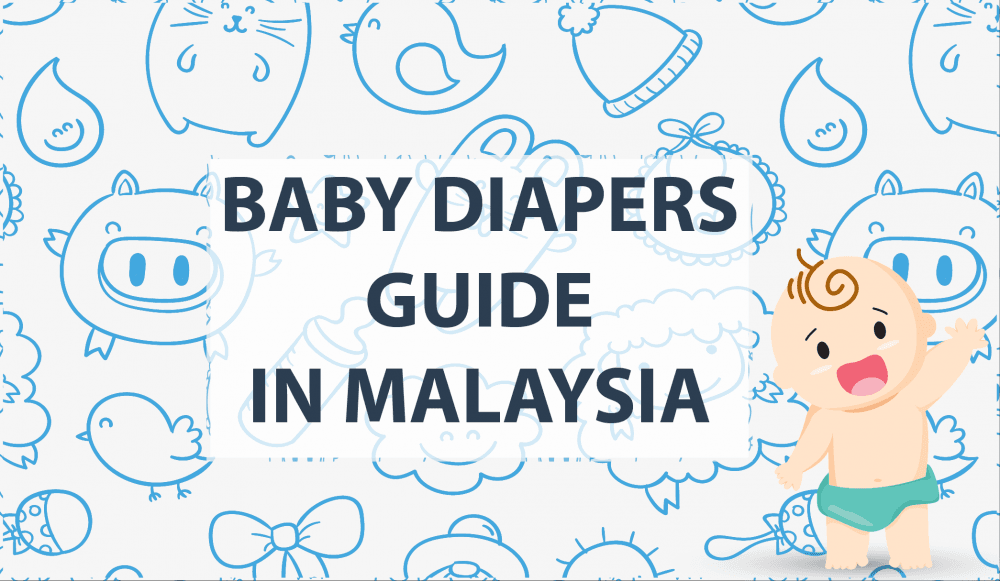 It is without a doubt that diapers are a necessity for newborns and toddlers up to even 4 years of age. Of course this all depends on the child and most importantly his/her parents and/or caretaker. Did you know that the average baby uses about 6 – 10 diapers every day? That's at least 4,400 diapers per baby in two years! The UNICEF gave an estimated number of 353,000 babies being born each day across the globe. Can you imagine the amount of diapers which needs to be produced for these babies? Because of this, there are countless numbers of diaper brands made available to consumers. However, there is no such thing as "one size fits all" when it comes to diapers. What works for your baby may not work for another's. After all, all of us are special in our own way, aren't we? So, which of these diapers are the best for your little one? Here, we have got all the hard work done for you and compiled a list of the best diapers according to each parent's priority and each baby's needs.
Disclaimer: When you click on check price, you will be redirected to the appropriate Lazada Malaysia product listing where you will be able to check customer reviews, product price and more information about the product or similar products. Lazada Malaysia has been chosen as they provide the best prices and most variety of products based on our research.
Type
Diaper
Comfort
Price
Absorbency
Newborn

Pampers Swaddlers

Check Price

Huggies Ultra

Check Price
Value for money

Merries Tape

Check Price
Overnight

MamyPoko Extra Dry

Check Price
Eco-Friendly

BAMBO Nature

Check Price
Sensitive Skin

Grovia Hybrid /AI2

Check Price
Best Diaper for Newborns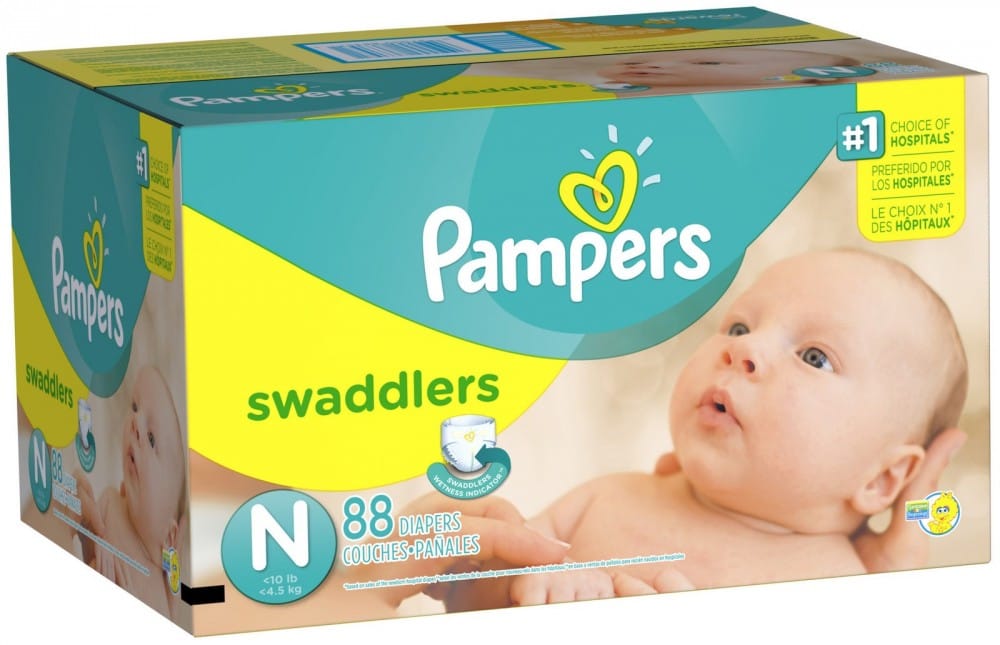 Pampers is a household name and is synonymous with diapers. In the United States, most hospitals choose to provide Pampers to newborns compared to other brands! It's a diaper of good quality which is super soft and possesses good absorbency ensuring that your newborn is kept dry and comfortable all day and night long. This range also has a pretty cool feature: a wetness indicator which changes color when it's time for a nappy change. Of course, with high quality materials and being the pioneer of disposable diapers, the price tag is also not for the weak of heart. They are extremely costly and is the brand most Malaysians would avoid. We would suggest you purchase Pampers Swaddlers when your baby is a newborn and then switch over to another brand of choice later on. That being said, if you're not on a budget then Pampers Swaddlers is definitely a must-try for your newborn.
Brand/Country of Origin: P&G/USA
Price range: RM2.50 – RM4 per piece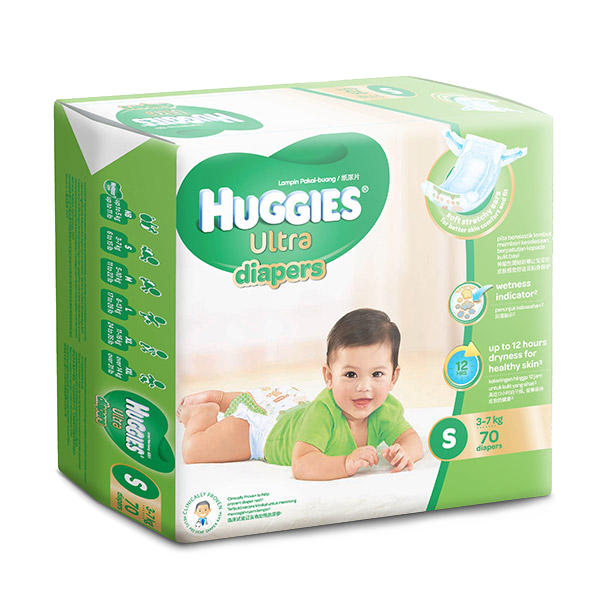 It is known that Huggies has been a long-time competitor of Pampers, with both manufacturing companies originating from the United States. Huggies is the preferred brand which some hospitals provide for newborns over here in Malaysia, which means it's pretty decent. As compared to Pampers, Huggies is a much cheaper alternative but is also said to cause slight discomfort for some babies. However, if your baby has buns of steel, it shouldn't be a problem! Like Pampers, Huggies Ultra also has a wetness indicator so that parents would know when it's time for Junior's diaper change. Absorption is also highly praised by parents, albeit it being a little bulky hence restricting your infant's movements. Overall a quality and affordable diaper for your newborn if you're not willing to splurge on Pampers.
Brand/Country of Origin: Kimberly-Clark/USA
Price range: RM0.65 – RM1.25 per piece
Best Value-for-Money Diaper – Merries Tape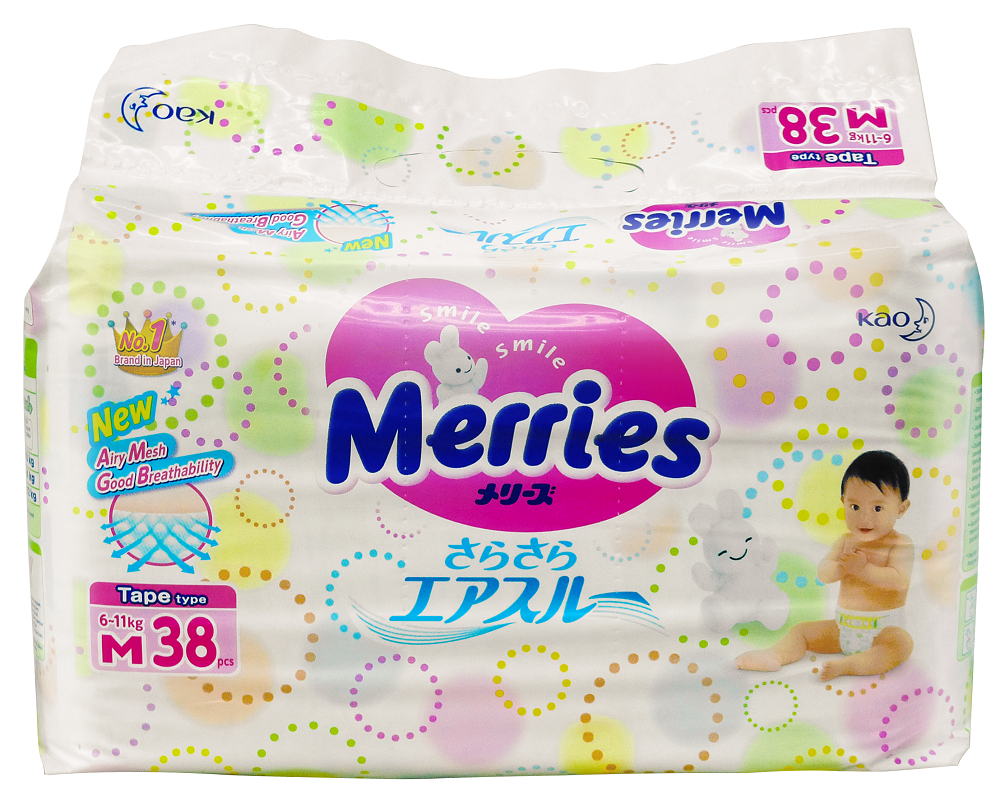 Here's a brand many parents are unaware of due to its limited availability in retail outlets. Though, this is a brand every parent should purchase at least once for their little one(s). Merries may be on the pricier side, but be assured that it is worth paying every penny (or in our case, sen) for. As comfort for baby is every parent's main concern, the diaper is soft to the touch and is really gentle on baby's skin, reducing the chances of diaper rashes. Its absorbency rate has also been well praised even though it's one of the thinnest diapers in the market, with many claiming that it manages to keep their baby's bum-bum dry for up to 10 hours. Also, the gathers are extremely stretchable and holds the diaper in place, meaning no blowouts and secure diapers when baby is tumbling around. With all that being said, Merries diapers are not exactly expensive given the product's top-notch quality.
Brand/Country of Origin: Kao/Japan
Price range: RM0.70 – RM 1.50 per piece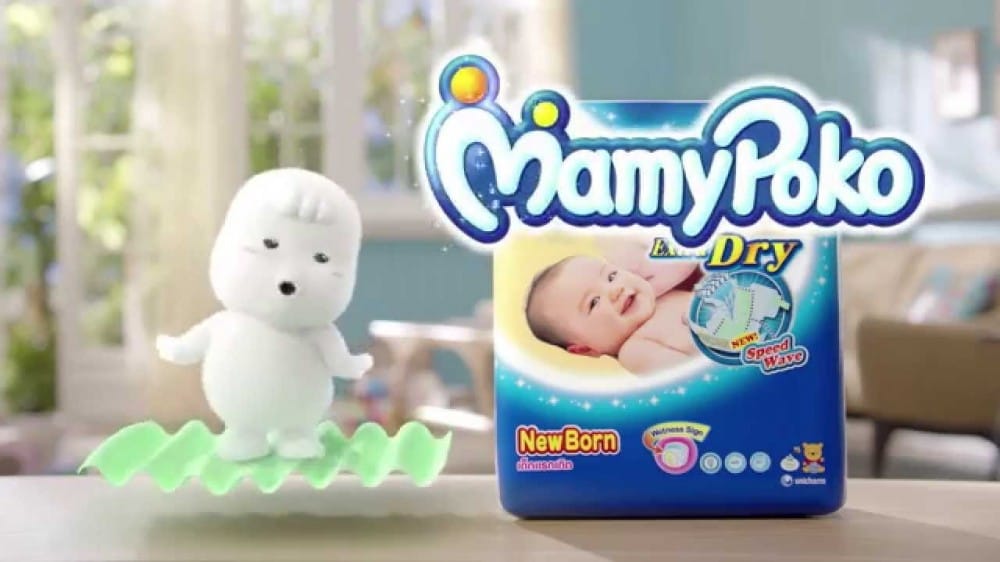 Over the years, MamyPoko has gained the trust of parents across Asia as one of the most reliable diapers brands around and is the cheapest among all the disposable diapers listed here. Its brand awareness is mostly thanks to MamyPoko's aggressive advertising efforts across Southeast Asia. Thankfully, it does live up to its name. MamyPoko is known for being amazingly absorbent, despite it being not so comfortable for some babies due to the thickness of the diaper (which also makes it a little difficult for parents to dress their kids up in cute attire). Because of its thickness and superb absorbency rate, parents opt to use MamyPoko Extra Dry for overnight use and sometimes choose to switch to another brand of diaper during the day.
Brand/Country of Origin: Unicharm/Japan
Price range: RM0.55 – RM1 per piece
Best Eco-Friendly Diaper – BAMBO Nature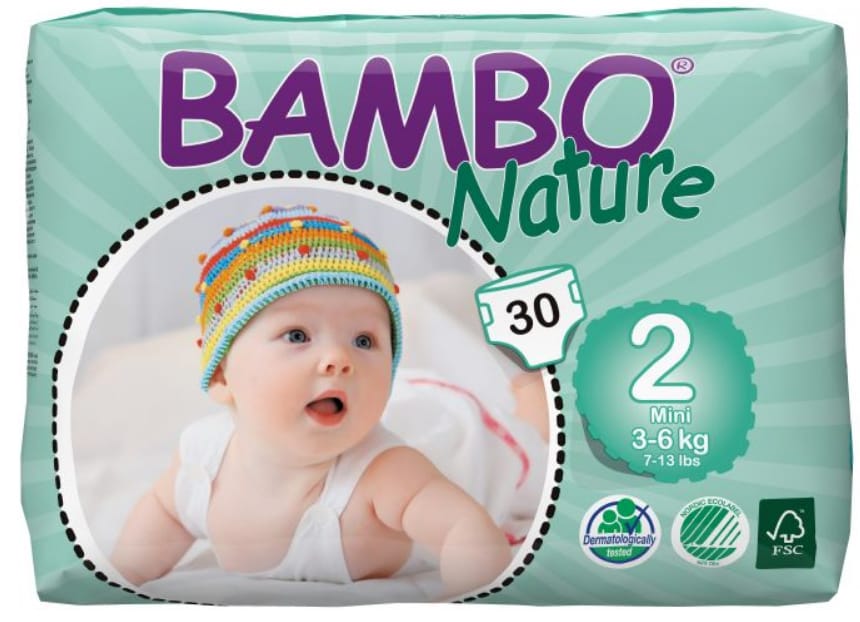 Without a doubt, cloth diapers are the most eco-friendly way of diapering. But, in case you find cloth diapering a little too much of a hassle, try BAMBO Nature. Besides being environmentally sensitive, the diaper materials are also top-notch. BAMBO Nature diapers are 100% safe for your baby as they are dermatologically tested, chlorine-free and have even been the only diaper manufacturer in the world to be awarded the Nordic Swan Ecolabel. However, some parents are concerned that just because it's green doesn't mean it's a diaper of quality. BabyGearLab conducted a full on experiment and BAMBO Nature is ranked #1 out of 24 diapers. Also, do keep in mind that green diapers are generally more expensive as compared to traditional brands because of the extra care and effort put in to developing an eco-friendly diaper.
Brand/Country of Origin: Abena/Denmark
Price range: RM1.30 – RM2.20 per piece
Best Cloth Diaper/Diaper for Sensitive Skin – GroVia Hybrid (AI2)

One recurring concern among new parents is the diaper rash. Some babies develop rashes easier than others and purchasing multiple brands to test can be costly as well as time consuming. An alternative is the cloth diaper which has almost zero chance of diaper rash occurring because of the absence of harmful chemicals and irritating plastic against baby's skin. The GroVia Hybrid cloth diaper definitely deserves to be named the best in the world of cloth diapers. It is practical, affordable, eco-friendly and comes in various cute prints for your little one. The diaper is actually only a "shell" which is reusable multiple times (depending on the severity of soiling) and you'll have to purchase the disposable inserts or reusable soaker pads separately for the diaper to function. For daily use, it is advisable to use GroVia's Stay Dry Soaker Pads which are super-absorbent thanks to its cotton-hemp blend. During travel, it would be best to use GroVia's disposable inserts – BioSoakers – which are made with biodegradable materials and can be disposed of after soiling.
Country of Origin: USA
Price range: RM65 – RM75 per diaper; RM40 – RM45 for soaker pads (2 pieces); RM30 for 20 pcs of disposable inserts
You must be wondering why the diapers we have listed belong to the more premium range of diapers. We also did not include a "most economical diaper" in our list. It's self-explanatory, really. Most – if not all – "economical" diapers are cheap, which means lower quality materials used to manufacture the product, which in turn means discomfort and health concerns for baby, eventually affecting you as a parent too. Sometimes, paying a little more for the well-being of the one(s) you love is money well-spent. With that being said, who doesn't love it when there's a promotion on their favorite diaper brand? Do visit our Lazada voucher page for the latest promo codes and discounts for diapers and other baby gear. Happy shopping!
Looking for more diapers? Check out this list of the best baby diapers in Malaysia!
Update: Enjoy 20% off baby diapers, milk formulas, toys and more for your little one at Lazada with our voucher code!
Here's a tip. Watch out for daily bank discounts available on Lazada to help you save more with your preferred bank. Purchase on desktop to enjoy an extra 5% off and 10% off when you shop on mobile app!
Here's another tip. Mommies and daddies get to enjoy free delivery every Thursday on baby products listed on this page too. Take the opportunity now to save, save, save!
What do you think of the top diapers we have listed here? Have any diapers which are heavenly for your baby? Do leave us a comment below and let us know what you think!