Are You Ready for a Really Spooky Staycation?
Octoberfest is taking place this whole month of October while Halloween is just around the corner. With all the festivities in store, what do you have planned? If your answer is nothing yet, we know just the thing to do!
Put your annual leave to good use this coming October by spending the spooky month of October checking in for a staycation with your loved ones. The perfect place for one - RED by Sirocco, Kuala Lumpur.
Staycations are the new vacations
Opting for a staycation means doing away with the hassle of booking a flight and spending time stuck at the airport by going on a vacation in your own city. They are generally more affordable as you are on holiday at your own home country. Hence, no currency exchange and no jetlag!
Spend Halloween the RED way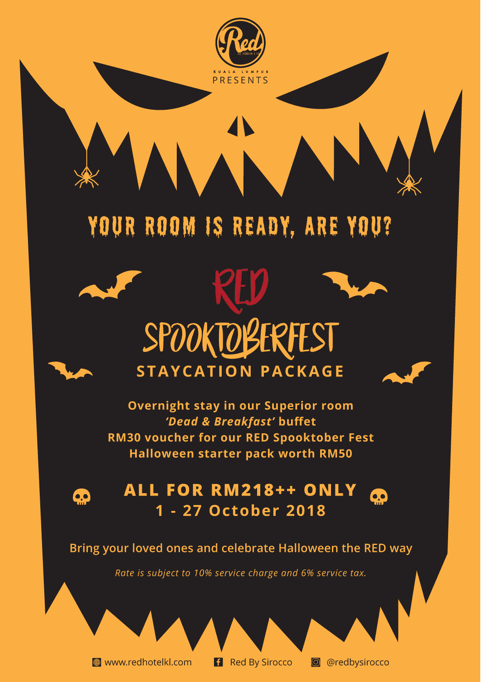 For the whole month of October, RED by Sirocco, Kuala Lumpur is having their RED SPOOKTOBERFEST Staycation Package. From RM 218.00, you'll get a wicked awesome superior room!
Did we mention that you can even eat to your heart's content at their fang-tastic Dead & Breakfast buffet? Hell-yeah!
There's more!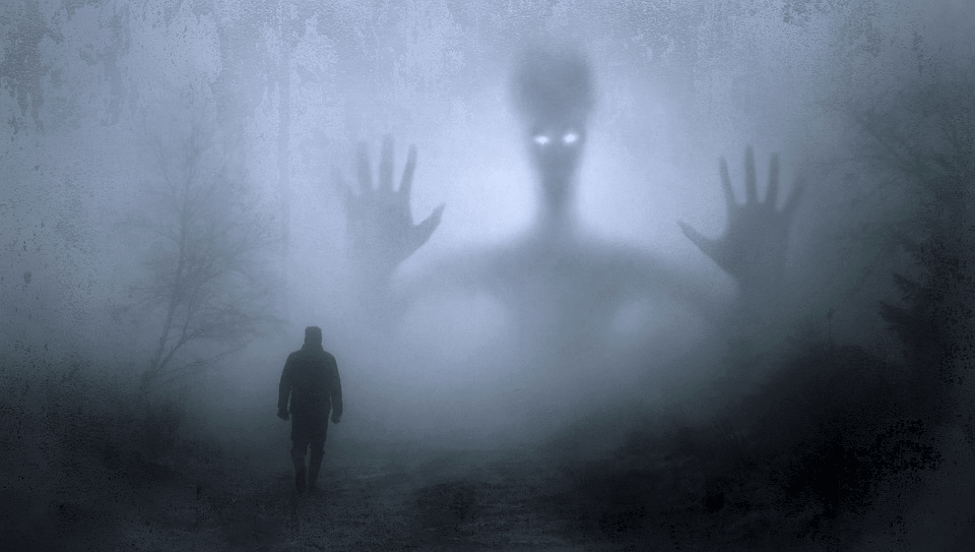 In conjunction with RED SPOOKTOBERFEST, you'll also receive an RM30 voucher as well as a spook-tacular Halloween starter pack worth RM50. This is the chance to showcase your dark side by arming yourself with a grotesque mask and go trick-or-treating on the 28th October 2018. Soak in the Halloween spirit - eat, drink and be scary!
What else is there to do?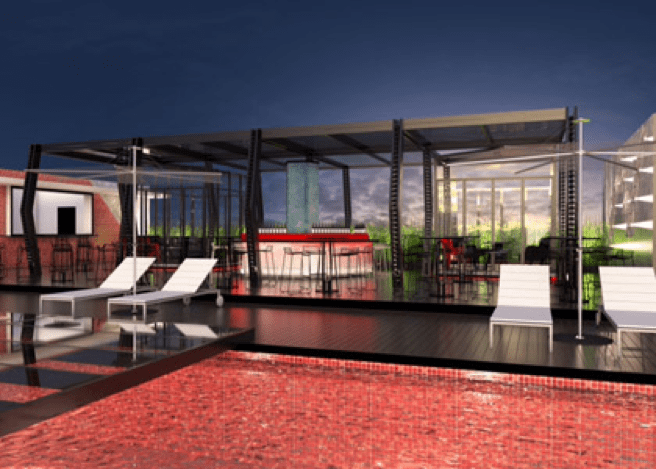 Don't miss out on the opportunity to take a dip at the RED sky pool located against a backdrop of Kuala Lumpur's skyscrapers, or to unwind in the evening with some wine at the rooftop bar.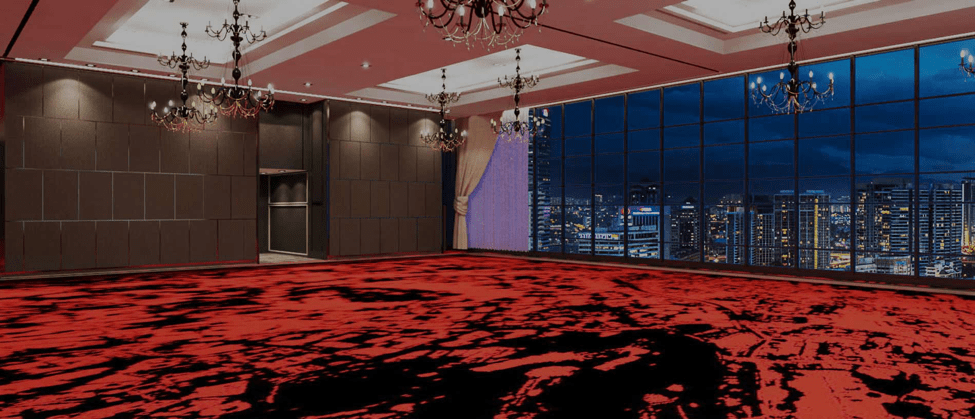 View the city from above by taking in a panoramic view of KL city at RED's Glass Panelling Grand Sky Ballroom. Art enthusiasts will enjoy the art by renowned local artists on display at the hotel's corridor.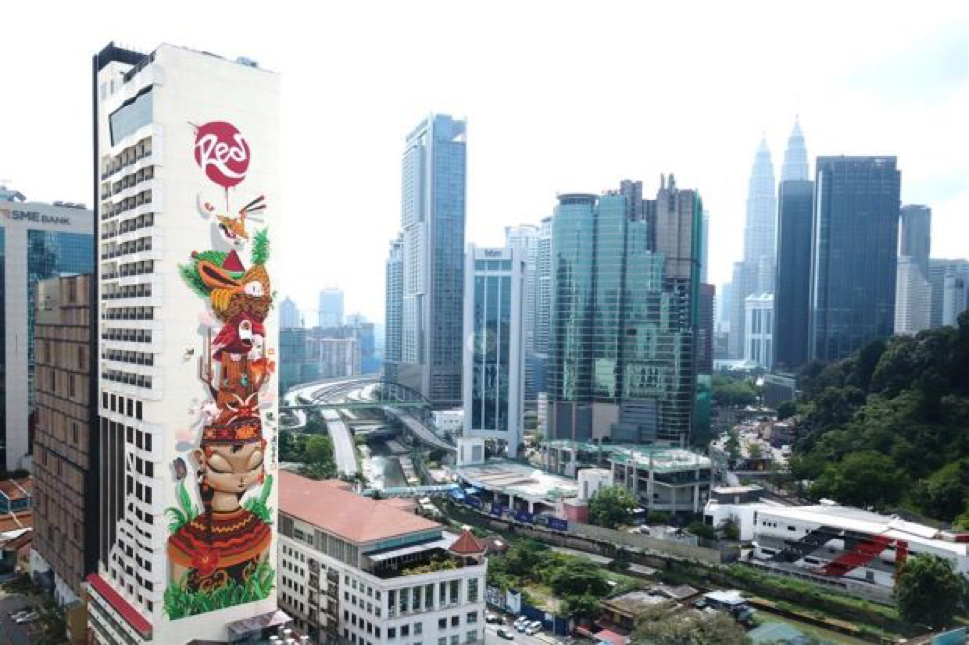 But most of all, marvel at the awe-inspiring sight of Malaysia's tallest mural painted by celebrity artist Kenji on one side of the hotel's building!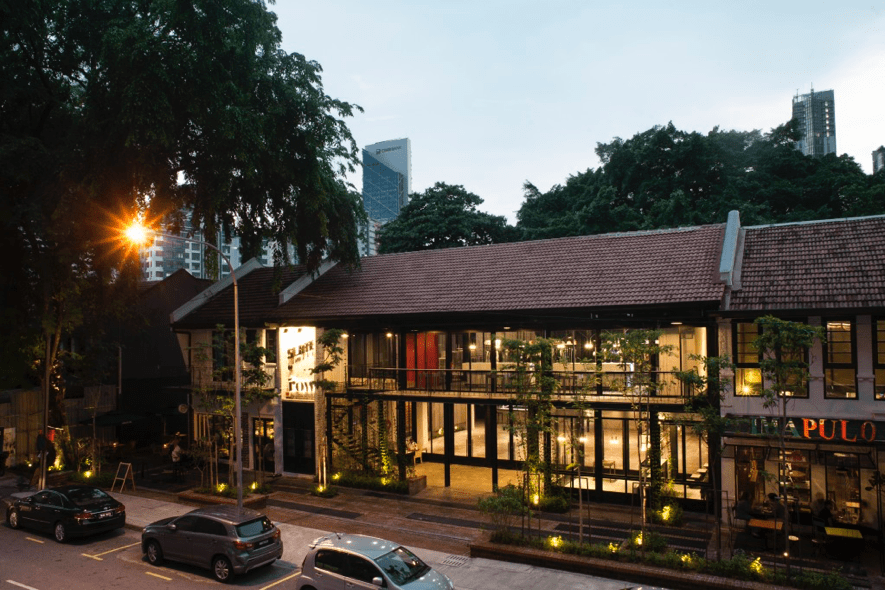 When the night dawns, hit the city and get to know it better as you explore it through the lens of a tourist. As RED by Sirocco, Kuala Lumpur is located alongside Heritage Row, discover stylish cafes, bistros, event spaces and restaurants with your friends.
Now, who says you can't have fun in your own city? Promising hospitality beyond possibilities, expect to be treated like royalty with RED's outstanding facilities and services as they pamper and spoil you throughout your staycation. Plus, you're also supporting your local economy. What a win!