Tips On How To Conquer Your Fear of Air Turbulence
The number of airline passengers, between 2013 to 2023, is expected to grow at a compound annual growth rate of 4%." Statista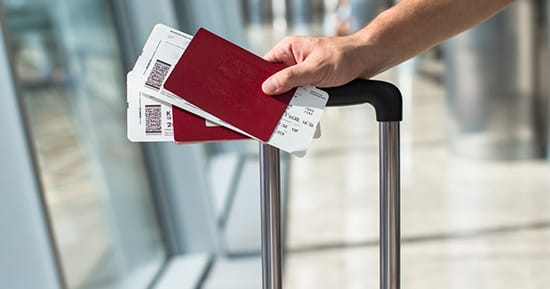 We now buy air tickets online, complete with schedules, seats, meals, insurance, etc. – all in one instant transaction. A simple online check-in cuts the waiting time before boarding. MAS and Emirates allow luggage check-in 24 hours in advance at KL Sentral, there is no need to wait for the airport desks to open. Easyjet in UK operates self-check-in kiosks which process luggage really quickly and efficiently. Some European countries have the vetting of passports yards before the entry into a plane. Overall, air travel is becoming faster and easier. Low-cost airlines further making this mode of travel even more affordable.
Locally, the trip from KL to Singapore takes about, 4 hours by car, 6 hours by bus, 10 hours by train, 45 minutes by plane. So, which would you prefer?
Despite the obvious advantages, 6.5% of the global population suffer from a fear of flying Fearof.net. This fear is often a composite of fears – turbulence, height, crash, claustrophobia, loss of control, physical discomfort, hijack, terrorism, exposure to intense news coverage, etc.
Mid-air turbulence rocks 100 Kolkata-Mumbai Al fliers, 25th July
Turbulence on Malaysian Airlines injures dozens, 9th June
Etihad turbulence: More than 300 passengers injured, 5th May
With this recent spate of news, let's focus on the most common – fear of air turbulence.
What is air turbulence?
Turbulence is the bumpiness of a plane ride, caused by irregular air draughts which jostle the plane as it courses. People talk of planes hitting 'air pockets', but the reality is simply – when the plane encounters the up-draughts, it is pushed down, and vice versa for the down-draughts.
Air movements are mostly subject to wind or thermal directions and velocity, weather conditions and mountain ranges – these determine whether it is a 'hold on to your coffee' bumpy ride or a 'don't go to the toilet even if you are bursting' experience.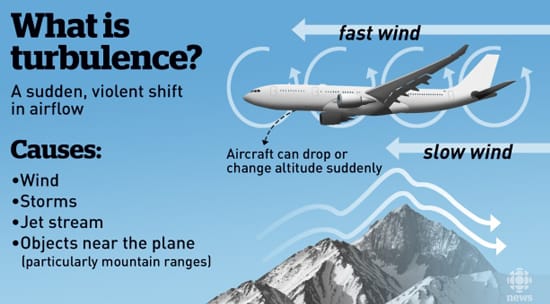 Image courtesy of www.cbc.ca
How are pilots prepared for air turbulence?
Pilots see turbulence as a mere annoyance, far from being a danger. They do not need to wrestle with the controls to resettle the plane, riding it out is the best course of action.
They also know that planes are designed with positive stability (a self-restoring mechanism) and built robustly to withstand extreme stress. Newer planes are equipped with auto-pilot that desensitize the system in times of turbulence.
Pilots are rigorously trained to work with safety programmes, risks monitors and forecasts, state-of-the-art navigation plans and comprehensive gadgetry. They have weather charts that mark cumulus clouds known for bumpy encounters, radar monitors to detect mountain range culprits. Communication with constant real-time reports is unbroken throughout the trip between the pilots, the experts, air-traffic controllers, meteorologists and other pilots flying at the same time.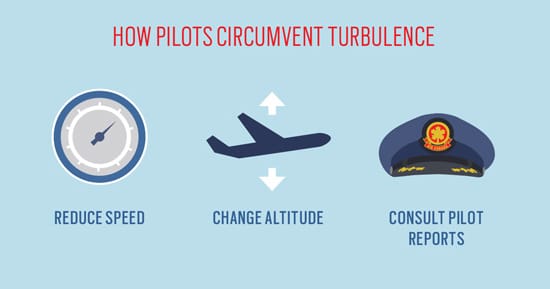 Image courtesy of AirCanada.com
What are the statistics?
If one flew every day, it would take 19,000 years before one succumbs to fatality. On the other hand, 130 people are killed daily in auto accidents (in USA) Anxieties.com. There is more of a chance of being struck dead by lightning theweek.com.
In 2013, IATA recorded 3 billion people flew worldwide, 210 fatalities Economist.com. Coronary heart disease killed 29,363 people in Malaysia just in 2014 Worldlifeexpectancy.com.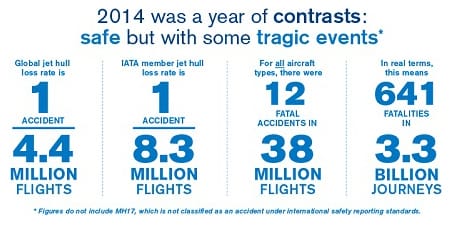 Statistics courtesy of International Air Transport Association (IATA)
"Am I Going Down?", a flight disaster iphone app gave me a 98% chance of crashing in 73,833 years of daily flights based on my afternoon flight from KUL to LHR on Qatar recently.
What about the psychological factors?
Perceptions of threat trigger anxiety, which negatively impacts the psyche (as fear) and physical being (as discomfort). Some call it irrational. So, let's break the fear down, rationally:
Before you fly:
Read up and understand the root that causes the fear. Use the knowledge gained to differentiate truth from the perceived.

Take the shortest route on the biggest plane.

Pick mid-plane seats away from the tail-end of the plane, which tends to rattle more.

See a therapist or hypnotherapist for some self-help techniques.
In-flight:
Keep yourself distracted. Marvel at the huge choice of movies you have not seen yet.

Avoid stimulants, caffeine and diuretics. A hyped-mind exacerbates anxiety. Drink wine for the calming effect, or at least, stay hydrated to keep anxiety at bay.
At turbulent times:
Consciously stop your panic. Keep calm and use the power of your knowledge to take control of your runaway thoughts.

Breathe deeply. Try the yogic technique of 4 counts to each inhale and exhale.

Relax. Remember that tension causes injuries to soft tissues when you are jostled around.

Think positive thoughts. Obliterate all "what if..." and forget past news articles. Prohect forward and just picture the great holiday you will be having.

Don't be shy to hold your neighbour's hands for comfort, if that will help.

Reminder: The stronger the turbulence, the shorter it lasts. So, it is just a passing jolt.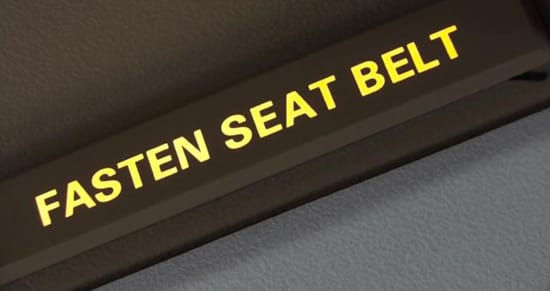 "You have nothing to fear, but fear itself."
Keep your seat belt on at all times – because most turbulence-induced injuries have been caused by the lack of being safely harnessed.