ShopCoupons Blogger Contest!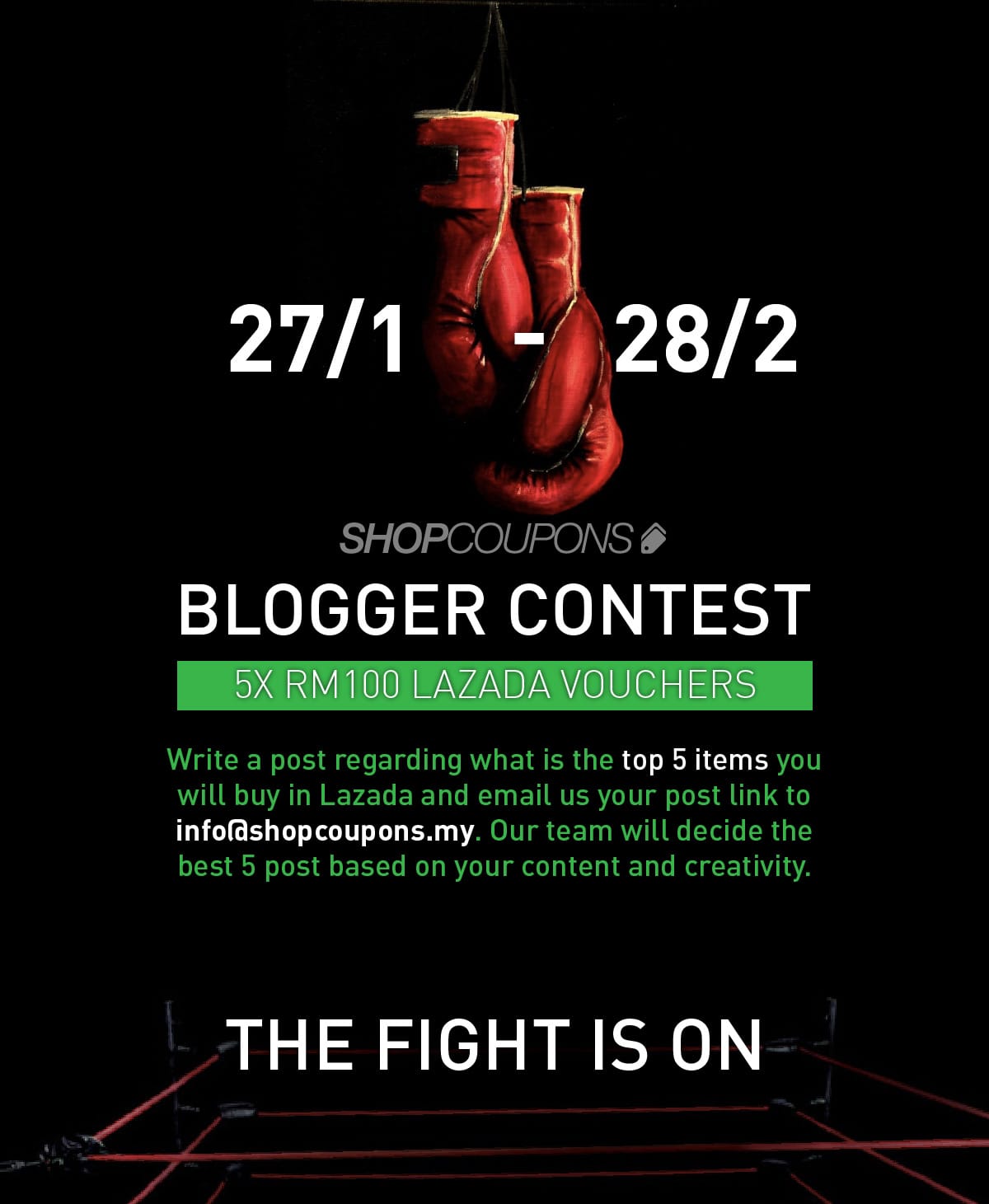 Hey Bloggers! ShopCoupons in collaboration with Lazada Malaysia are organizing a blogger contest by giving away 5 X RM100 Lazada vouchers! Write a post regarding what is the top 5 items you will buy in Lazada and email us your post link to [email protected]. Our team will decide the best 5 post base on your content and creativity. Minimum 500 words! You can write it in English, Malay or even Chinese!
Increase your chance of winning by sharing it on Facebook blogging groups, your Facebook page, twitter, Instagram (we do check!)
You can write based on your honest opinion on why would you buy that product instead such as price, free delivery and etc. Your title could be anything that you are comfortable with such as CNY top 5 list and so on. No restriction on what you can write! Do include the image of the item so your readers will know what you talking about!
For LAZADA AFFILIATE PUBLISHERS, you guys can insert your own affiliate in your blog post!
Read the full terms & conditions here!
Get the game started!
FROM 27th January 2015 to 28th February 2015
Here for Lazada voucher? Go to our Lazada section to grab our EXCLUSIVE Lazada vouchers!
This contest is over! However we got another happening now!
Check it here!