Elevate Your Coffee Experience with Nescafe Gold Blend Barista Machine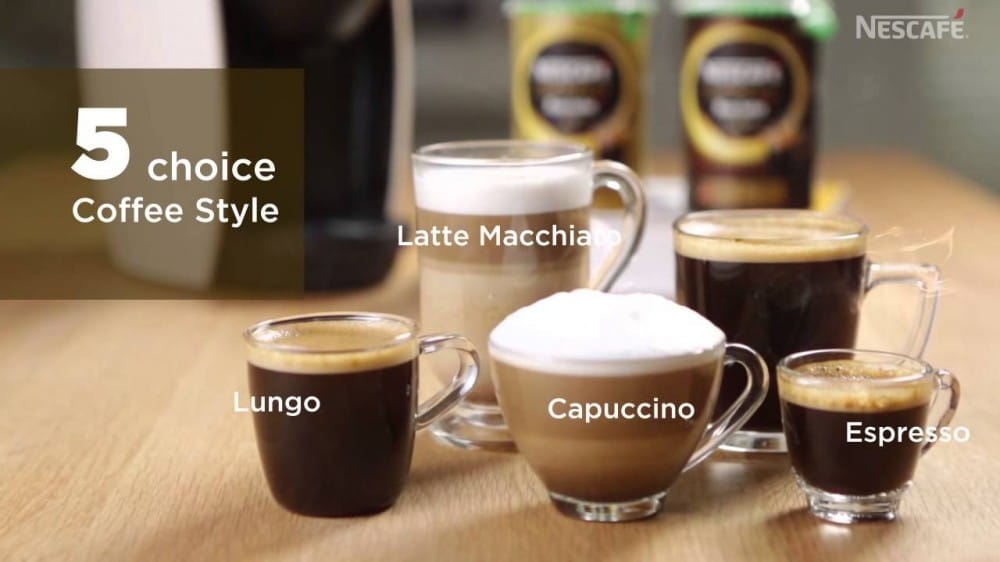 Did you know? 71% of Malaysians live in the urban environment and by the year 2020, an estimated 55% of the population will be represented by the middle class. Today, working adults aged 25 – 36 spend too much time rushing around but are still keeping up with technology, with the intention of spending more on new innovations. But wait, what does this have to do with the topic in hand today? Well, in order to kick start our busy day, most of us need coffee!
Unfortunately, most of us are in too much of a rush to actually brew a cup of strong Americano or a steaming hot mug of Cappuccino (who actually brews Cappuccino at home, anyway?!) and usually resort to 3-in-1 coffee sachets. Well, what if I told you that you can enjoy your favorite cuppa prepared for you just the way you like it all at the touch of a finger, right in the comfort of your own home? Coffee lovers rejoice because such a machine exists!
Every coffee junkie's dream-come-true, the Nescafe Gold Blend Barista machine is a modern coffee system which requires no capsules that reveals the full potential of Nescafe Gold with just one touch. With this miracle machine, you can create five different coffee beverages to your liking: Espresso, Lungo, Americano, Cappuccino and Latte. Don't confuse the Nescafe Gold Blend Barista for Nescafe Dolce Gusto as both are two very different machines. The Nescafe Gold Blend Barista does not use capsules but instead, only Nescafe Gold Blend coffee powder or alternatively, other freeze-dried coffee options. Using fine powdered coffee is an absolute no as it will result in blockage issues.
The Nescafe Gold Blend range consists of three types of coffee – Nescafe Gold Barista Style – Intense, Nescafe Gold Blend and Nescafe Gold Blend – Decaffeinated. As coffee is not my forte, I opted to get a pack of Nescafe Gold Blend to try with the machine. I was really excited and couldn't wait to make myself a nice cup of Latte, but unfortunately I forgot to get a carton of milk so I went with the next type of coffee I drink the most – Espresso. Here's how I did it:
I filled up drinking water in the tank (approximately 1L)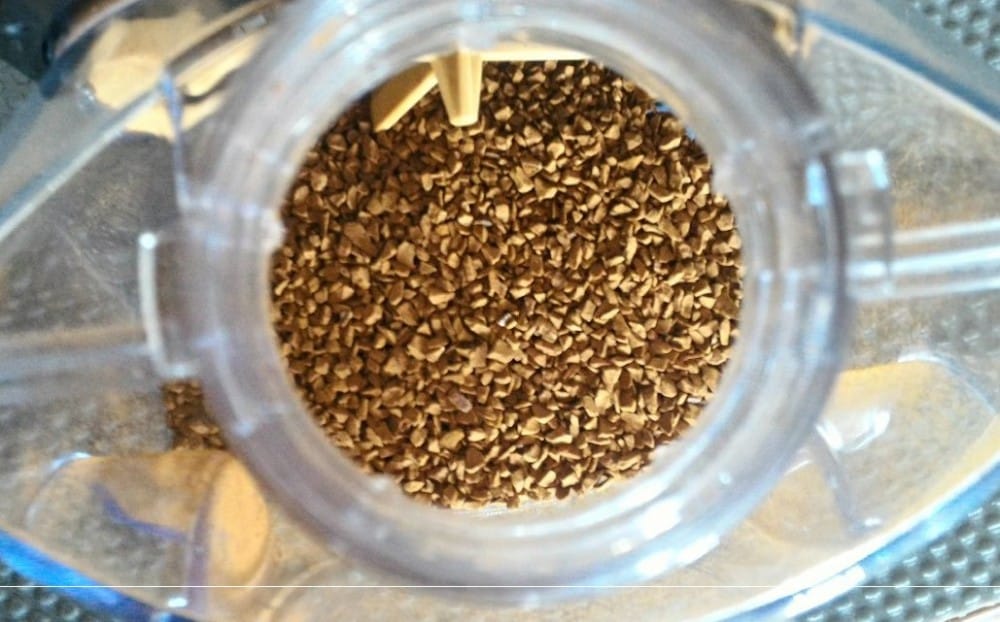 I removed the coffee box and filled it with Nescafe Gold Blend coffee, and then inserted the coffee box back into the machine making sure that the Nescafe logo faced forwards.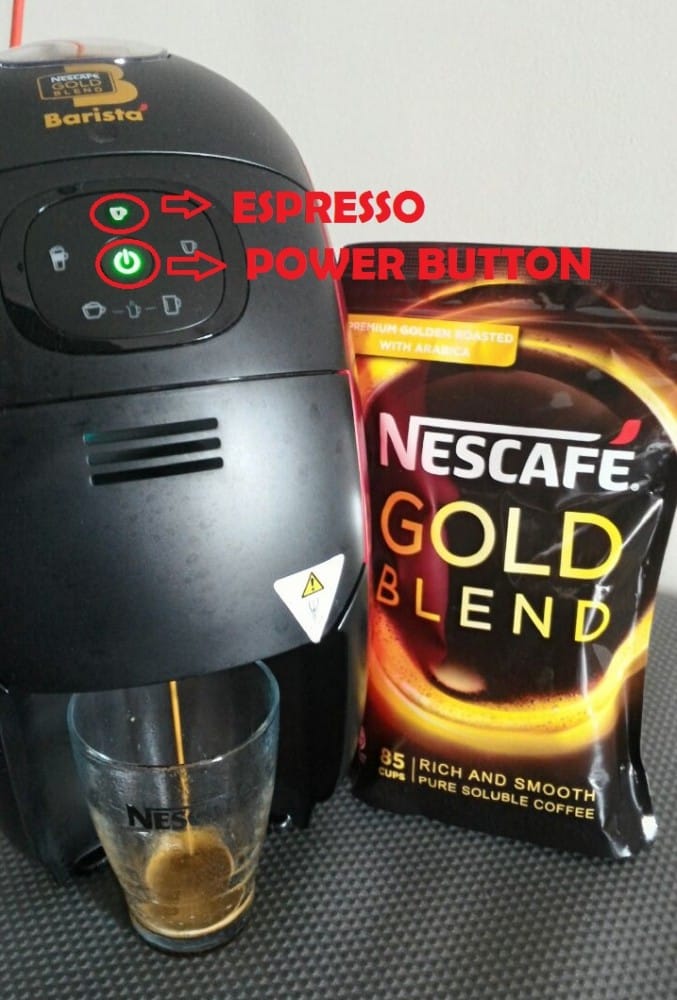 I pressed the power button on the Nescafe Gold Blend Barista machine, it would take about 25 seconds for the machine to warm up (once all the menu icons turn green, it's ready!)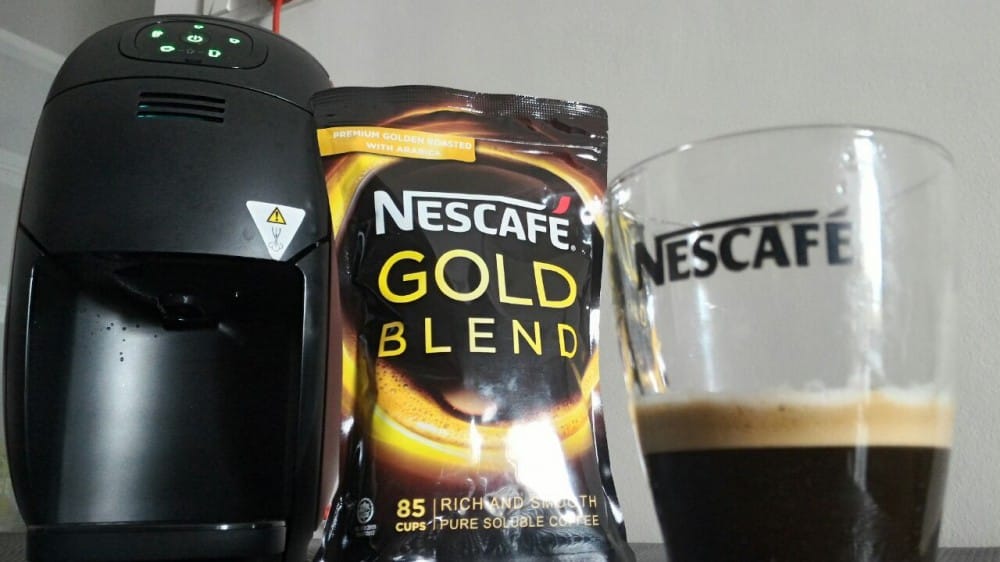 I placed a cup and selected the Espresso icon. In less than a minute, I had strong shot of aromatic Espresso in my cup, ready to be served!
I actually couldn't believe how simple it all was with this machine. Gone are the days when one would have to boil water and manually stir the coffee to ensure a smooth sensation. Nescafe Gold Blend is made out of a premium blend of Arabica beans that are golden roasted to perfection, hence delivering a smooth cup with juicy aromas. For someone who isn't a coffee addict, I really did enjoy the smooth and aromatic flavor of my Espresso brewed by Nescafe Gold Blend Barista machine. It's safe to say that there is a significant different between manually making a shot of Espresso and leaving it to the expert!
Now, everyone can be a barista! Discover the brand new Nescafe Gold Blend Barista exclusively at Lazada Malaysia for only RM239 and get 1 Nescafe Gold Blend 200g Jar + 1 Refill Pack. You can also enjoy extra discounts on top of this promotion with our exclusive Lazada coupons so waste no more time and get yourself one right now!
PS: We would like to thank the teams at InvolveAsia, Nescafe and Lazada Malaysia for this awesome coffee machine :)