Lazada Online Revolution Sale 2016 - Box of Joy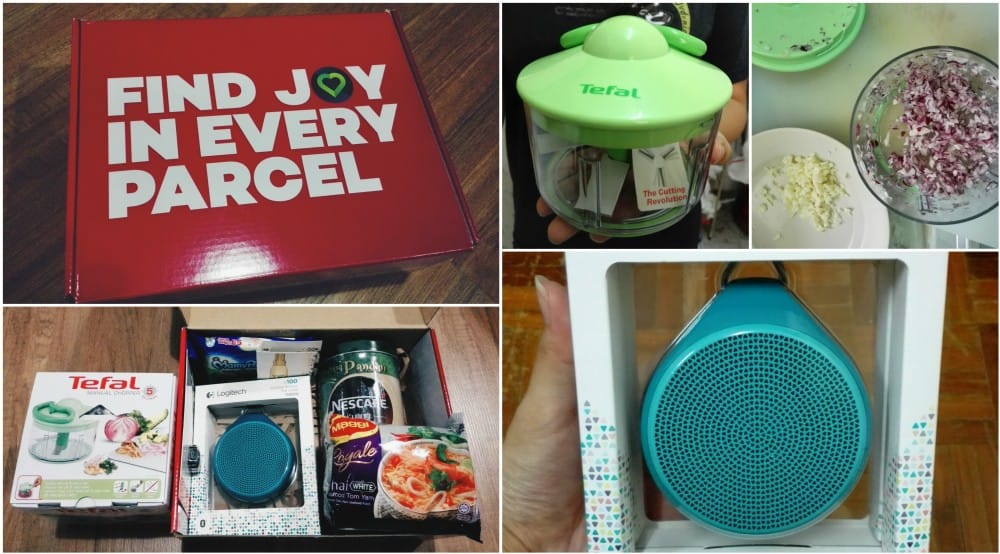 During Lazada's Online Revolution Sale (which was a huge success by the way), the team at Lazada gifted our ShopCoupons team with a beautiful Box of Joy. Within this box were products from mega brands known across the nation - Tefal, Sandisk, MamyPoko, L'oreal Paris, Nestle, Maggi and Logitech. Here, we would like to give a short review on two of our favorite products from Lazada's Box of Joy.
The team was pretty excited about putting this product to the test. After all, we've seen these sort of products claiming to work as shown on TV but obviously failing to function perfectly as shown on TV. Tefal is a small appliance and cookware manufacture from France and is well known for creating non-stick cookware. One of our writers got the chance to experiment with it while preparing for her homemade curry chicken.

All it took was three pulls and voila, finely chopped garlic and onions for a pot of delicious curry chicken. Our writer loves the Tefal Manual Chopper so much as it saves her time and is almost effortless! Be extra careful when you unassemble this chopper though, as the blades are extremely sharp and could potentially harm you if you are not careful.
Does anyone here agree that life without sound would in fact, not be life at all? Now, Logitech is a household name to many, especially those who spend most of their time in front of the PC. We remember buying almost every PC accessory from Logitech (mouse, keyboard, speakers and several webcams) so we were really excited to see how much of a badass this Bluetooth speaker was gonna be. Our wish came true, and we got the satisfaction of listening to superb audio reverberate from such a small gadget.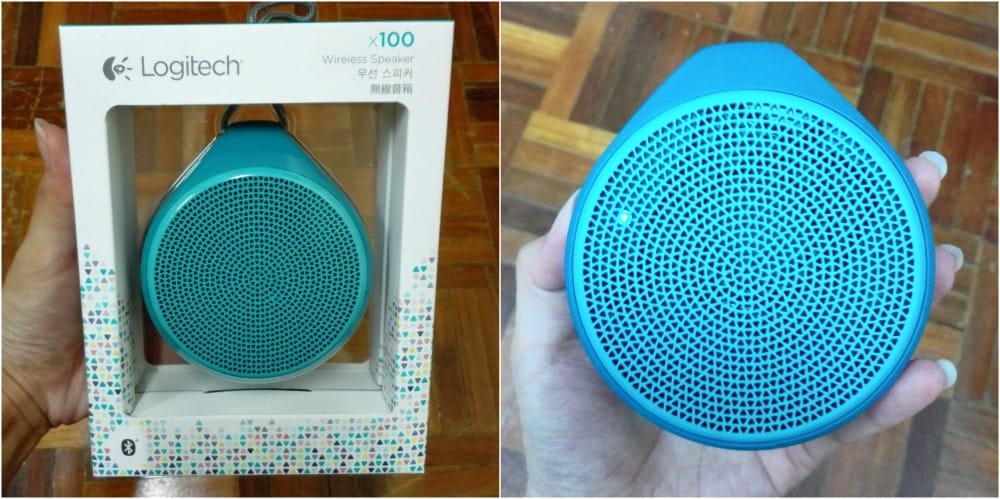 The Logitech X100 Bluetooth Mobile Wireless Speaker is a product we highly recommend for those who love sharing good, quality music with the world. What we love so much about this speaker is that it lasts up to 5 hours after a full charge, which is insane!
Thank you so much, Lazada Malaysia, for letting ShopCoupons be a part of this wonderful journey! Lazada's Online Revolution Sale was a memorable one this 2016, and although it may already be over, fret not as their year-end Christmas sale is still ongoing till 25th December 2016, so hurry and get that Christmas shopping done now while you've still got time! Alternatively, you can also begin shopping for the kids' school supplies as Lazada's Back to School sale which will be running from 15th December 2016 till 5th January 2017. Don't forget to visit our Lazada page for exclusive vouchers to help you get additional discounts these school holidays. Happy shopping!