How To Succeed With Your New Year Resolutions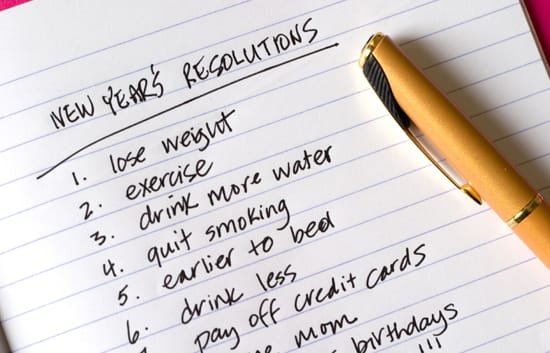 People say "New year, new beginnings!" – Do you make new year resolutions? We review the past year, lament over what could have been, moan about what should be, beat ourselves up, then resolve to behave and do better! But only 9% achieve success with their resolutions and just 44.8% last past six months keeping their resolutions! Statistic Brain.
Habits are difficult to change. Changes come from small steps in progressive improvements and are easier when we can re-channel our attention and energy to something else enjoyable. So, have you thoughts of channeling those 'small steps' into our one favourite thing – holidays?
Scenario 1:
You love to cook and envisage yourself opening a little cafe one day… if only you had the time to indulge in that passion . Don't wallow in the 'if only', you can make your next holidays gastronomic adventures.
Spend your annual leave days learning the art of a different cultural cuisine with LaZat in KL, take your pick: Malay-vegetarian, Malaysian-Indian, Malaysian-Chinese, Thai or Chinese for each day. Make Otak Otak, Curry Kapitan and Asam Pedas Prawns with the chef at Penang Homecooking School whilst she entertains you with her funny anecdotes on the food. Learn to choose herbs as you Cook with Shuk in his unique kitchen, built without nails, in Langkawi.
And when you come back, book another gastronomic trip! Let that vision of your little cafe take shape as you slice Sashimi in Kyoto, roast Peking Duck in Chengdu, master the taste of coconut in Goa, or tread the fine art of Asian-French fusion in Hanoi, the world is your (culinary) oyster.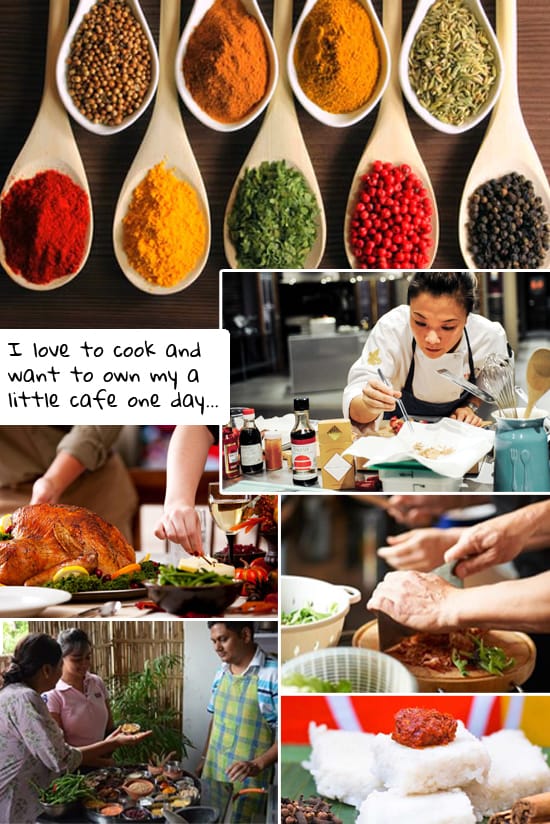 Scenario 2:
Been running the treadmill of 9-9 work, eat, sleep, work and again...? You need a break but you have done them all, ten-countries chase in ten days packaged tours, free-and-easy variety ending in shopping malls poring over mindless souvenirs, lie-on-the-beach and get-bored trips… You resolve to re-energize your life. You need real adventures!
Spend day one ziplining Skytrex's longest 100 meter course. When you feel that first adrenaline hit 40 feet high amongst the trees, holler and release to your heart's content! Then, head to Gopeng, the land of extreme sports, and work up that adrenaline level with river-tubing, whitewater rafting, waterfall abseiling or caving by the Kampar River. Feel free to be Indiana Jones or Lara Croft as you will be guided, safe and life-jacketed all the way. When you have received your (confidence boosting) certificates from the guides, journey on to the level 4 challenges of the Padas River in KK, Sabah.
Research says that adrenaline releases endorphins and neurotransmitters which makes us euphoric. Continual doses of these do wonders to recharge.
Next… skydiving in Pattaya, rock climbing in Laos, ziplining in Lake Sebu, kitesurfing in Bali, sandboarding in Vietnam? Here is more for you to take it further.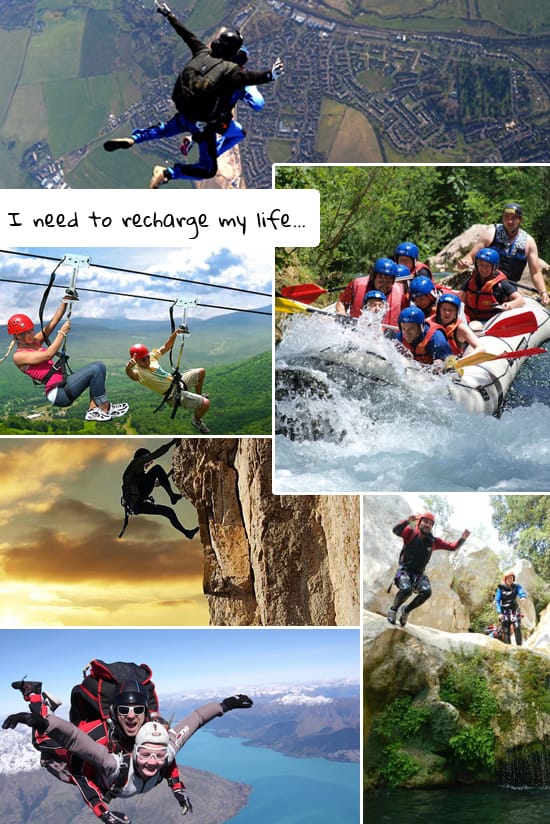 Scenario 3:
You know the dos-and-don'ts, you will give and take, be attentive and not to put career (or mother) first. You have resolved to find your Mr or Miss Right! Now, the more people you meet, the more chances you have. How about those solo (a.k.a singles) holidays?
You don't have to deal with insular cliques commonly found in most 'conventional' tour groups and you don't have to worry about your (own) companions. When you travel solo, but not alone, you meet like-minded people with whom you can, freely, be yourself and look to build lasting relationship/s.
Singles holiday organisers specialise in activities dedicated to connect people, some even lay seating plans to ensure that no one is 'stuck' with the same person/s and groups are often kept small and personable. You could cycle the Spice Road and cruise the Kinabatang River, track Nepal's mountains and visit the local Tamangs, or simply spend a few days exploring Cameron Highlands through organised icebreaker activities. You can pick a preferred age group to travel with and most do not charge the extra supplement for single occupancy.
It may be daunting travelling with strangers, but take heed from Queen Rania: "...in life, I try to always ensure that there are periodic moments where I do venture out of my comfort zone, because that's what keeps you alive...".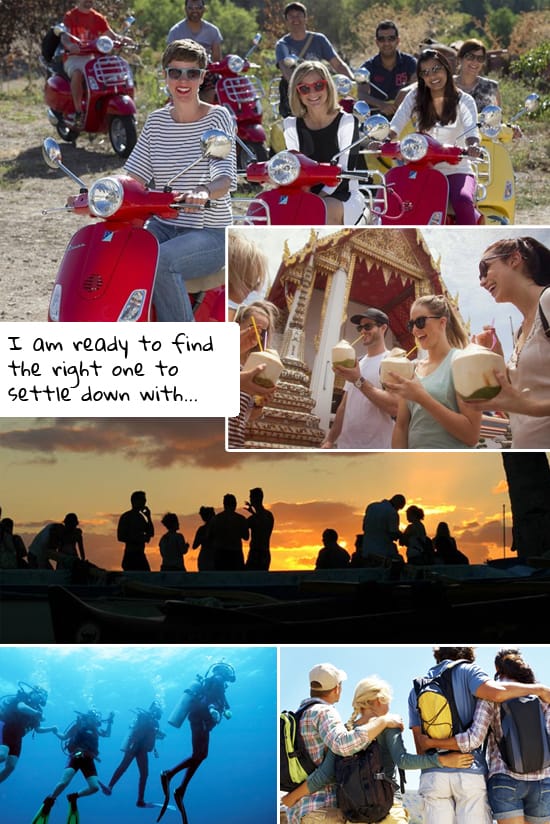 Scenario 4:
You want to be fit. You need a healthier diet, to smoke less or stop, and lose those few tens of kgs. But keeping a healthy regime is so torturous, so you put it off till 'tomorrow'!
Break this inertia and prevent the daily regrets of "I should have done…" by going for something appealing. Let's think about it – you could allow yourself that slice of cake after 20 swim laps, but there is nothing to stop you from eating it now and re-trying tomorrow. Or you could book yourself into a get fit holiday and no sane person would back out of any holiday!
The Banjaran in Ipoh provides an enjoyable setting to relax and rejuvenate over healthy and wellness activities as the experts guide you through a variety of holistic Asian treatments for your needs (resolutions). The Thanyapura in Phuket builds its reputation as the place to go to "if you've ever dreamed of going to a fitness boot camp to kick start your weight loss or train for a marathon…". Shreyas Silent Retreat promotes yoga, massages, along with meditation and mindfulness to ease the process to stop smoking, in the serene hills of the Himalayas.
See, succeeding in these resolutions does not have to be torturous, if you can build *bliss* into it!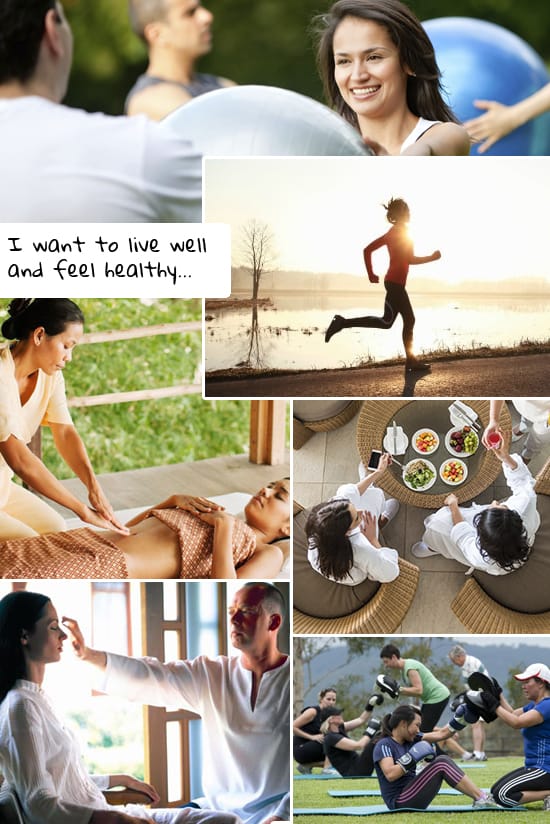 Many go on holidays rushing for tours, packing in sites and coming home more tired than before they left! We can make better use of our holidays - by building our resolutions into each holiday, making each more constructive than the previous, moving in the direction of our goals.
Here are a few leads to get you started:
Travel worry-free with 500MB of data access.
40% OFF on Qatar Airways Travel, or 200 Bonus QMiles.

RM499 fly from Kuala Lumpur to Gold Coast by AirAsiaX!