6 Essential Office Gadgets You Should Own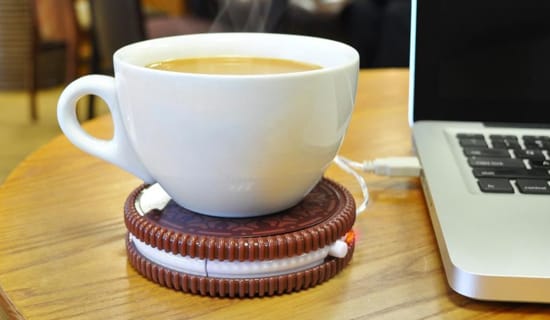 Typically, an office workstation consists of a chair and a desk filled with common necessities such as laptop, stationery and coffee cup. However, you can always choose to improve or accessorise your workstation with some of the must-have office gadgets. They are, of course, specially designed to make your life in the office easier and productive. From a cup warmer to a portable mini USB fan, let's take a look at the six essential office gadgets you should own.
1. USB Cup Warmer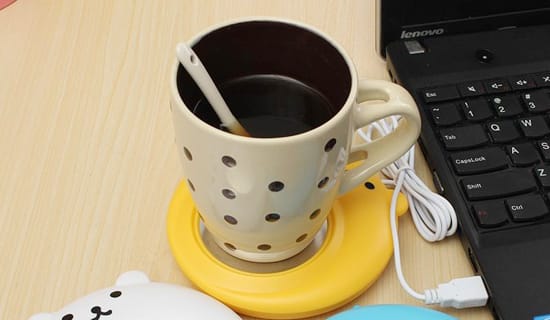 Nobody likes a cold cup of coffee (or tea) on the desk. This is especially true when you are working at your computer and you need that extra liquid of jolt to perk you up. We mean, can you imagine how disgusting it tends to taste when your caffeinated beverage becomes cold? While there's always a solution to prevent such case happens to you (e.g. get a thermos!), you can also keep your drink warm by using this gadget simply known as USB cup warmer. A cup warmer is typically shaped like a saucer and it comes with a USB port where you simply plug into your computer or laptop and enjoy your cuppa. With a cup warmer, you don't have to leave your desk just to refill a fresh cup of hot coffee or tea... and yes, you can concentrate on doing your work without interruption.
2. USB Mini Fridge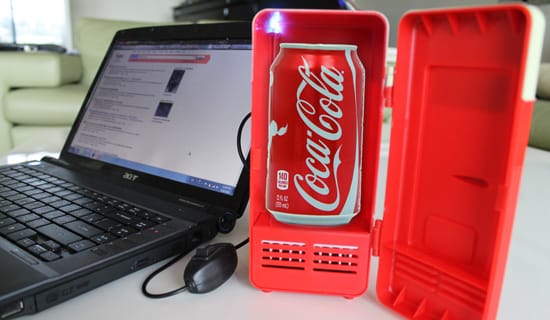 Just like a cup of hot beverage that can easily get cold if you leave it too long in the open, the same theory also applies with a can of cool drink. Now, imagine you have to settle on drinking a warm yet unappetising can of cola. Such case can ruin anyone's day at work. Well, you can choose to finish your drink immediately as soon as you pop the aluminium ring open or... your best solution is to get a USB mini fridge. Depending on the type of USB mini fridge you plan to purchase, it either comes with a cooling compartment that can fit one or two canned beverages. Like the cup warmer, a USB mini fridge is super convenient and easy to use. All you have to do is just plug the fridge into your computer or laptop using a USB port. It's goodbye, warm soda... and hello, cold soda!
3. Aromatherapy Eye Mask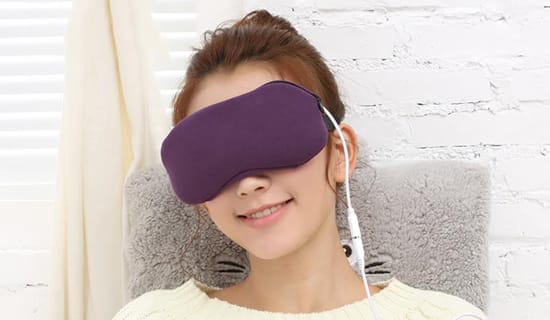 Let's face it, not every working professional has the luxury to enjoy a full 7 to 8 hours of sleep during weeknights. So, what can you do to counter sleep deprivation while you are in the office? Well, there are common solutions like having a cup of hot coffee or splashing your face with cold water. But there is a better solution out there, namely like investing a good eye mask such as the one with the extra benefits of aromatherapy and adjustable steam function. It's good for power naps or even taking a short break after staring at the computer for too long to relieve eye fatigue.
4. Portable Massage Pillow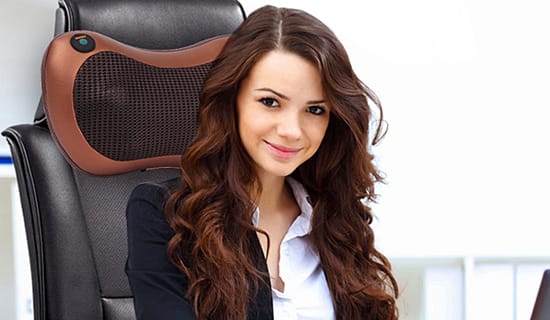 Suffer from a stiff neck or back pain while working long hours on the desk? You can always relieve the pain and soreness with a typical application of an analgesic liquid or balm. Better yet, invest a portable massage pillow where you can use it either for the neck, shoulder or back of your body. With just the touch of a button, you can enjoy relaxing massage at the comfort of your office chair, thanks to the combination of built-in heating function and massaging balls to soothe the sore muscles.
5. Multiple USB Hubs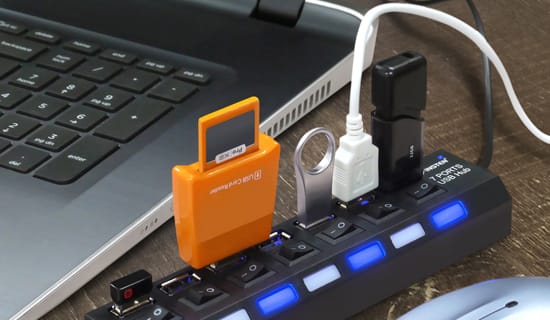 Relying solely on your computer or laptop's limited USB hub is never enough. Since we are living in the world of multitasking, you definitely need an extra USB hub to connect all your essential USB devices. This is where the multiple USB hubs come to the rescue. For instance, you can use this portable plug-and-play device for connecting your thumb drive, phone charger and tablet charger altogether. Depending on your needs, you can choose multiple USB hubs with 3 ports, 4 ports or even 7 ports.
6. Portable USB Mini Fan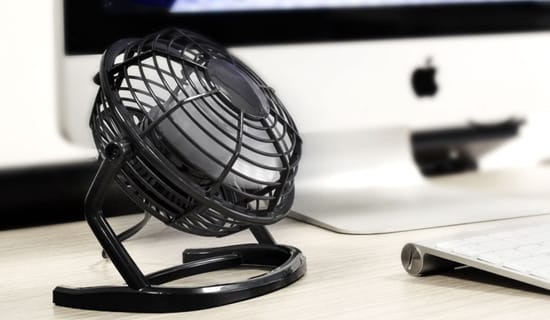 A portable USB mini fan is essential, particularly if your office feels stuffy or lacks air conditioning. Not only this nifty little gadget is lightweight and convenient enough to take it anywhere with you, it's easy to setup as well. All you have to do is plug into your computer or laptop's USB port and you can enjoy cooling air all day long.
So, there you have it! With these essential office gadgets listed above, your office workstation will never be the same mundane setting ever again.