5 Virtual Reality Headsets You Can Get in Malaysia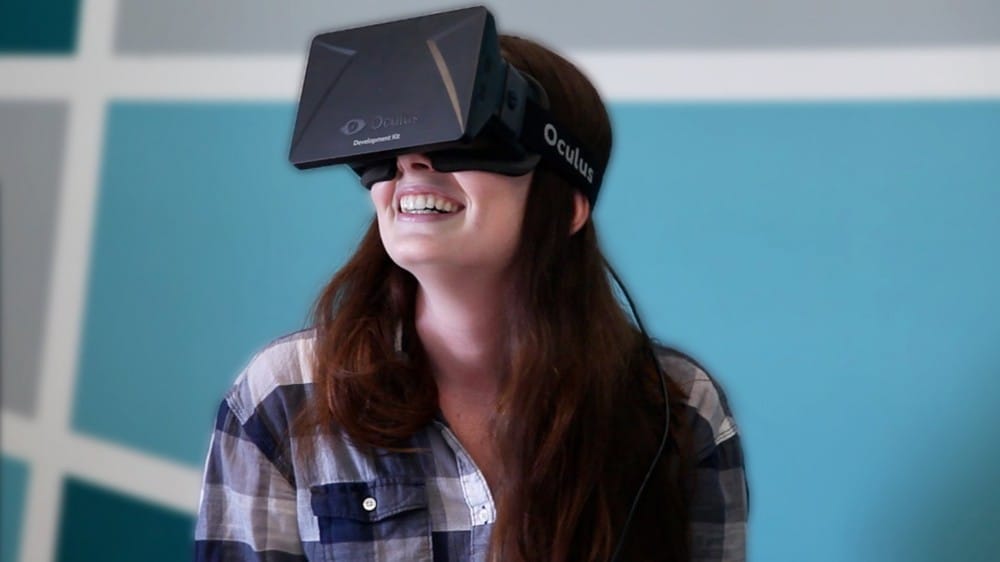 Back in 2014, the world went crazy when videos of people playing video games with a headset covering their eyes started to spread virally across the world-wide-web like a forest wildfire. We all knew the day would come, the day where we would be able to experience video gaming in virtual reality. The device straddled upon those gamers' heads was none other than The Rift (better known as Oculus Rift), developed by Oculus VR. To own it was (and still is) every gamer's dream come true. It didn't take long, though, for other tech and gaming companies to begin working on their own VR headsets. Tech giants such as Playstation, HTC and Razer already have VR headsets awaiting release during the first half of 2016.
But of course, those of us residing in Malaysia would probably have to wait about another year from now until some of these nifty gadgets reach our shores. And while some of us don't mind the wait, others (like me) are already itching to give the whole virtual reality experience shebang a go. Fortunately, there are already a few smartphone-compatible VR headsets for purchase which deliver to Malaysia, with some being a little costlier than others. So let's just make do with what we have, alright?
Before you proceed down the list, check out this video of these teenagers trying out the Oculus Rift with a horror game. Trust me, it's worth the watch and will definitely get you curious about virtual reality and how real it all feels.
Google Cardboard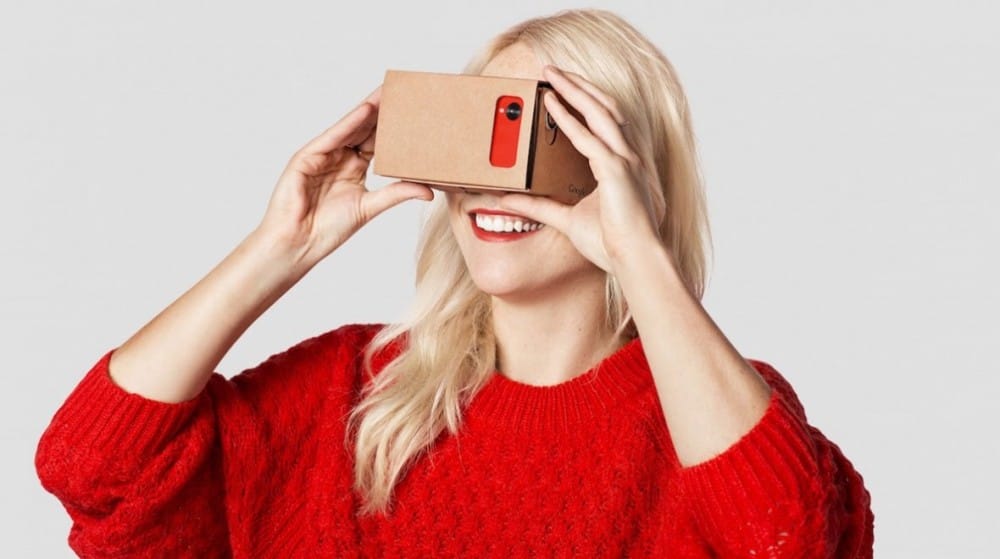 Let's begin with the most affordable headset of the lot: Google Cardboard. Don't be fooled by its flimsy design though, it still gives you the immersive 360 degree experience you're looking for on your smartphone – but with less comfort. Unlike the other VR headsets which will be mentioned later here, Google Cardboard does not come with straps. This means having to hold it up to your face as long as you're using it, which can be tiring after some time. Overall, you still get a bang for your buck considering the astounding effects it gives you even though it may just be a piece of cardboard. Surprisingly, Google Cardboard isn't manufactured by Google themselves and lists out vendors on their website with prices starting from US$19.90 (RM85). Alternatively, you can also get yourself a cheaper albeit slightly lower quality Google Cardboard at Lazada with prices starting from RM13. Here's a pretty legit Google Cardboard priced at RM35.
VR Box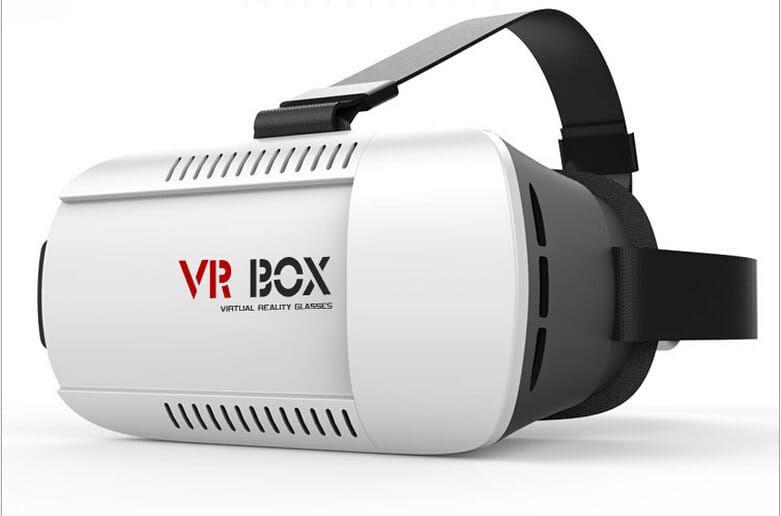 The VR Box is another affordable headset for you to experience the world of virtual reality via your smartphone. Unlike the Google Cardboard, the VR Box comes with straps! This means comfort throughout your journey in immersive virtual reality. The VR Box is also compatible with most smartphone screens between 4.7 to 6 inches with phone sizes of not more than 163 x 88mm. The VR Box also allows users to enjoy virtual reality in comfort as it supports those who wear glasses, a problem Google Cardboard has failed to address so far. There is also a slot in the device where users can plug in their earphones or charger to fully maximize the virtual reality experience. You can purchase the VR Box at Lazada from RM68.50.
Homido VR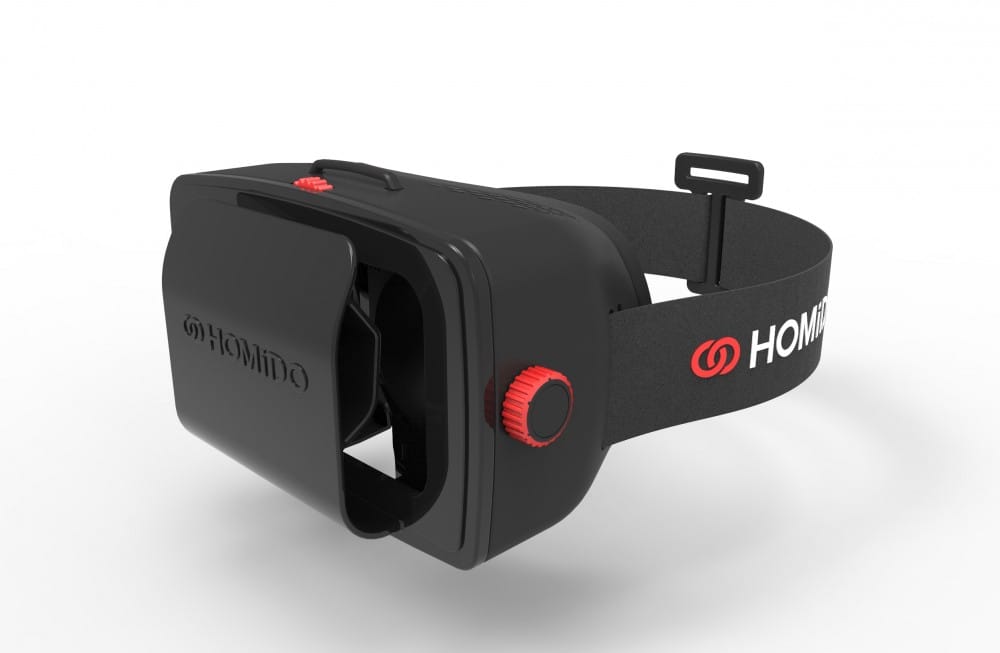 So the Homido Smartphone Virtual Reality Headset was launched sometime back in August 2014. This was Google Cardboard's better half-brother before VR Box, as it pretty much functions the same as the VR Box. Like the VR Box, it has straps and is pretty lightweight on its own as it is made of plastic. The Homido VR works on pretty much any type of phone regardless of its OS, but it is recommended to use a device with a 5-inch 1080p resolution for the best VR experience. However, Homido does have one major setback – it does not have a select button to control the app. This means the tedious process of having to remove your phone from the headset, selecting a new video or app, and putting it back in. Overall, it is a slightly pricey purchase as compared to the VR box. You can get the Homido VR Headset for RM380 at Expansys.
Freefly VR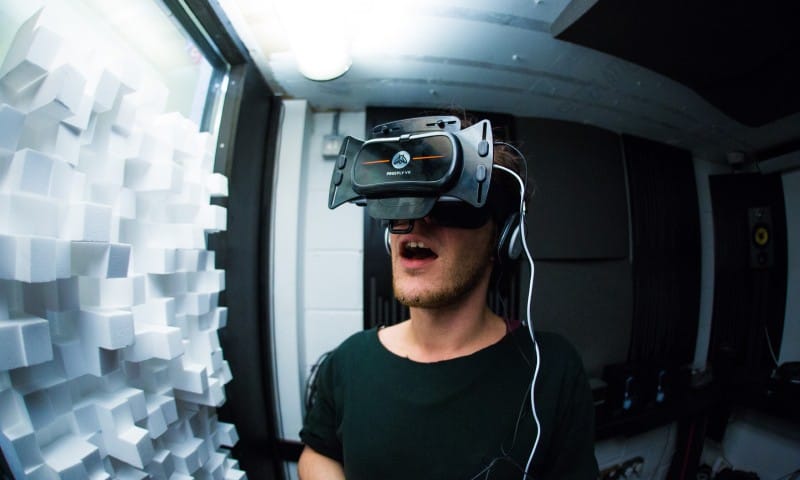 Launched in April last year, the Freefly VR is a mobile virtual reality headset with a huge field of vision (at approximately 120°). It's pretty comfortable thanks to the soft faux-leather cushioning provided around the eye area and like the Homido and VR Box, supports most smartphones with screens ranging from 4.7" to 6.1" such as the Apple iPhone 6, Samsung Galaxy S3, Google Nexus 6 and more. Like the Homido, it is a little troublesome when it comes to controlling the app or videos playing. But wait! Freefly has a solution to that problem – a wireless Bluetooth controller which comes along with the headset to make your VR experience a hundred times better. The Freefly VR headset + Glide wireless Bluetooth controller can be bought at vr1.com.sg for RM444.39.
Samsung Gear VR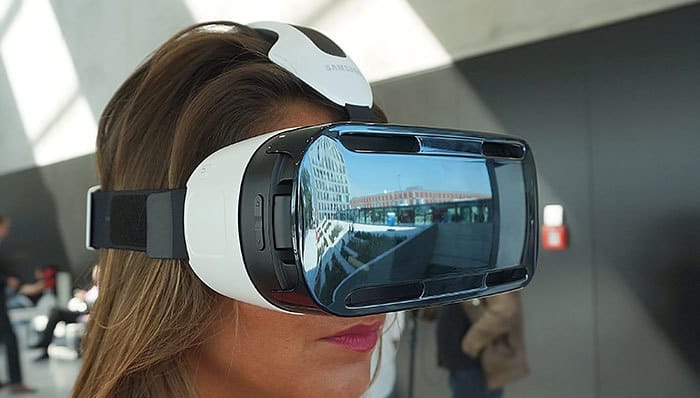 Now this VR headset is way above the rest mentioned here, simply because the Samsung Gear Virtual Reality headset is powered by the infamous Oculus. It is comfortable, easy to set-up and possesses a wide variety of content which will have you hooked for hours. However, phone compatibility for the Samsung Gear VR is limited to selected Samsung phones (Galaxy Note5 or S6 series), so don't bother getting one if you don't possess any of those phones. Otherwise, if you happen to have extra cash to spare and would like to know what it would feel like to experience something almost similar to the Oculus Rift then this VR headset is the one for you. You can get the Samsung Gear VR at Samsung brand retail stores near you for RM459.
Now that you're well informed about the available VR headsets for mobile phones, take your pick! Of course the VR headsets listed here cannot be compared to the likes of Oculus and its fellow competitors, but at least it gives us a rough idea of how a sort-of wholesome virtual reality experience would feel like. Make sure to check your phone measurements and compatibility before purchasing to avoid disappointment too. Most of all, don't forget to enjoy an experience you will never forget.